Add ability this filter with conditions [ has Rating, has rating > 3 or contains some characters, Description has etc
Hi Farayi!
These filter searches are already available on the App

In the search filter options, once you click on "Add Filter" and choose the type of property you want to filter by (ex: Rating), you can click on the "=" sign and choose your preference. Same thing for the Description property, or any other. See below!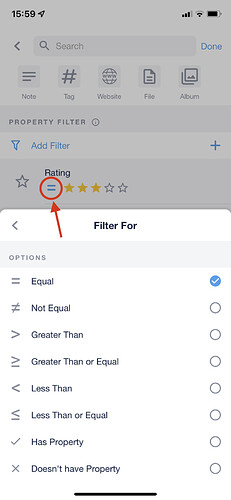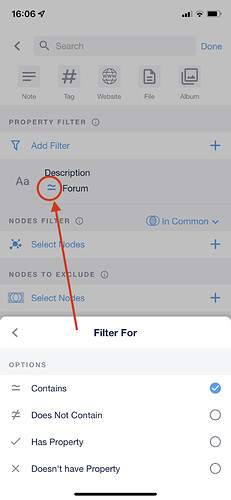 Many thanks Sofia for the prompt solution!